Billie Eilish Reveals How She Pulled Off Gravity-Defying 'SNL' Performance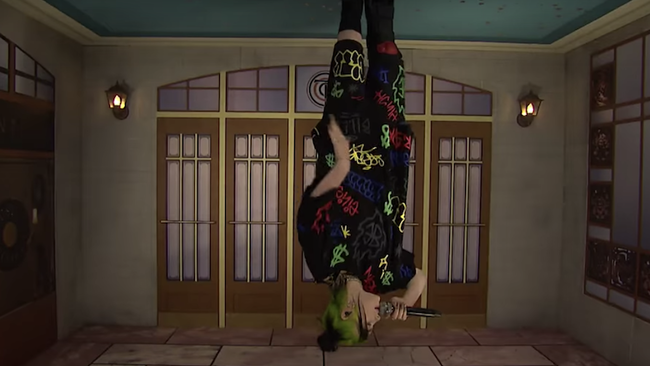 Billie Eilish made her Saturday Night Live debut on September 28 as the musical guest for the show's Season 44 premiere, and she made sure to give the audience (and viewers) a performance they wouldn't forget.
The 17-year-old played two songs off her debut album WHEN WE ALL FALL ASLEEP WHERE DO WE GO?—the record's hit single "Bad Guy" and emotional ballad "I Love You"—and during the former, she achieved some gravity-defying stunts as she appeared to be walking on the walls and ceiling of the stage. Now, the anti-pop star is giving fans a behind the scenes look of what inspired her memorable performance and how she pulled it off.
"[The performance] was inspired by this scene in Royal Wedding with Fred Astaire where he walks on all the walls and on the ceiling," she explained in a "making of" video. Eilish went on to reveal how she prepared for the performance and went through safety procedures to make sure she could execute everything with two sprained ankles. Eilish was able to make it seems as though she was defying gravity by performing in a rotating box with a camera attached to it.
"It's pretty disorienting. It's not scary, ever. It's been only fun, pretty much. For me it was pretty easy to get the hang of," she said. "And the fact they even trusted us to pull this off is really big, because I don't even know if I would've," she added with a laugh.
"It's a huge deal, and I know that they've never done anything like it," she continued, "so I'm really, really grateful that they were open to it and understand, and believed in us, and believed in me."
Watch the behind the scenes video and revisit the memorable performance below.