Dolly Parton Joins For King & Country On Remix Of 'God Only Knows'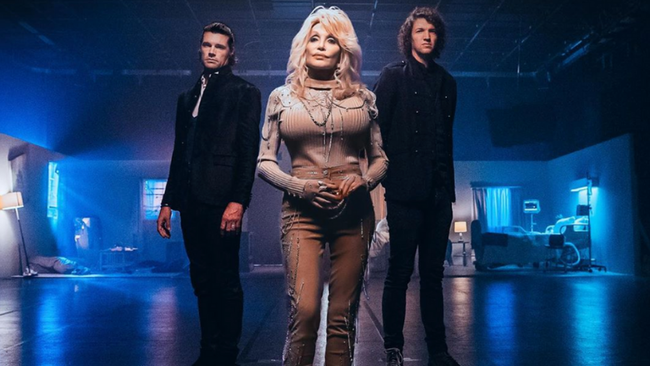 Dolly Parton joins Grammy-winning contemporary Christian act For King & Country on a remix of the duo's song, "God Only Knows." Parton's iconic voice takes this already successful No. 1 Christian radio hit to the next level.
The track, written by the duo's Joel and Luke Smallbone with Josh Kerr, Jordan Reynolds, and Tedd Tjornhorn, speaks to anyone going through a rough time.
"I just felt like this song touched everything people struggle with," Parton shares with The Tennessean. "There's just such a peace and love and sweetness about it, and I really think this song says what we need to be hearing right now."
The three sing, "God only knows what you've been through / God only knows what they say about you / God only knows how it's killing you / But there's a kind of love that God only knows."
King & Country initially reached out to Parton after being touched by the inspirational theme of her Netflix movie, Dumplin'. Within a few short weeks Parton responded, agreeing to the offer.
"I feel really blessed for 'God Only Knows' to have landed in my lap like it did," Parton shares. "It's like it fell from the sky. When I heard it, I thought, 'Oh my goodness, this is so good.' When we got to singing it, oh it just sounded so good. And just working with them was such a blessing."
The music video for the song, directed by Benjamin Smallbone, features Parton alongside the duo's Joel and Luke each playing different distressed characters. Joel plays an addict, Luke portrays a sick person and Parton is a prostitute.
The moving "God Only Knows" music video can be viewed below.