Did Pete Davidson Block Ariana Grande On Social Media?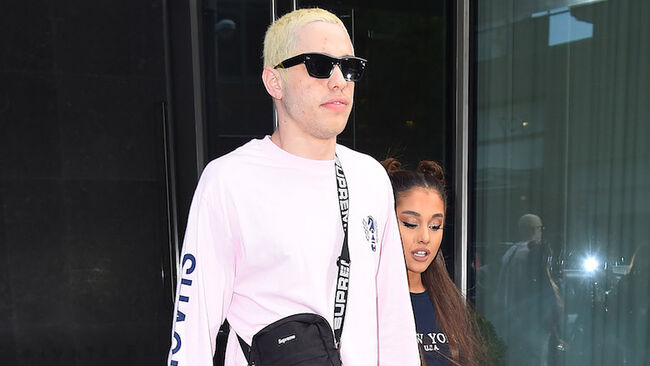 Pete Davidson is distancing himself from ex-girlfriend Ariana Grande, and his latest order of business is an act of self-care.
On Tuesday (December 4), an insider told Us Weekly that the comedian has the singer blocked on social media and "is trying to distance himself from her narrative for his health."
This should come as no surprise. Just days ago, the 26-year-old, whose four-month engagement to the artist ended in October, confessed the breakup has caused him mental distress and suicidal thoughts in a letter shared to Instagram.
Not long after, Grande came to her ex-fiance's defense on the same platform, urging her fans to be nicer to Davidson.
"I know u already know this but i feel i need to remind my fans to please be gentler with others. i really don't endorse anything but forgiveness and positivity," she wrote, adding, "I will always have irrevocable love for him and if you've gotten any other impression from my recent work, you might have missed the point."
Even so, Grande seemed to confirm she has, indeed, been banned from seeing her ex-boyfriend social media posts, per this message she apparently wrote to a fan:
I have never encouraged anything but forgiveness. I care deeply about Pete and his health and would never encourage any kind of mistreatment. I haven't seen any of it because I'm blocked but I want you to know that I would never want or encourage that ever and you should know that. I care about him deeply.