Ariana Grande Has The Biggest Music Video Debut In YouTube History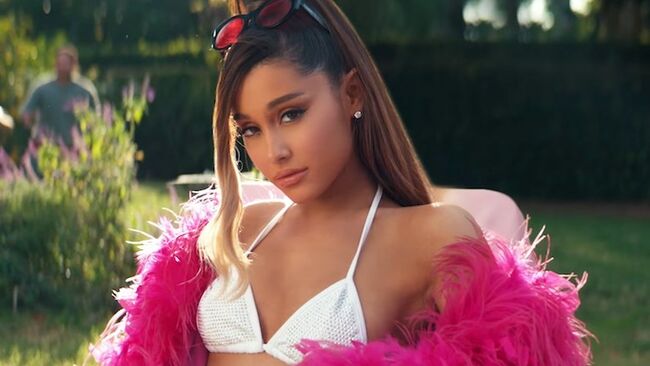 Ariana Grande is now the reigning music video queen on YouTube.
It's been less than a week since the singer released the visual for her much-talked-about jam "thank u, next" and it's continued to exceed expectations. As previously reported, Grande's new smash was on track to set a new 24-hour viewership record with upwards of 47 million views in its arrival on YouTube's Premiere platform on Friday (November 30).
Per new tallies from YouTube, the pop star's chick-flick tribute now has the biggest music video premiere in YouTube history, scoring 55.4 million views within its first 24 hours, besting BTS, whose "Idol" video kept earned them the title when it received 45 million views within the same time period in August.
But wait, there's more. Just four days after it arrived, the 25-year-old's new video also became the fastest to hit 100 million views on YouTube.
On Monday (December 4), the songbird took to Twitter to celebrate her success with a show of gratitude. "100 mil already. sheesh @hannahluxdavis. thank u, everybody. we love u n are so excited," she tweeted, quipping, "100 million ppl saw us brush our teeth this week @mattbennett."
The visualization, which draws inspo from beloved romcoms like Bring It On, 13 Going on 30, Legally Blonde and Mean Girls, features verses about Grande's famous ex-boyfriends Mac Miller, Ricky Alvarez, Pete Davidson, and Big Sean.
As previously reported, the record also became her first No. 1 on the Billboard Hot 100.
Photo: YouTube/Ariana Grande