How Nick Jonas Came To Buy Fiancée Priyanka Chopra's Dream Engagement Ring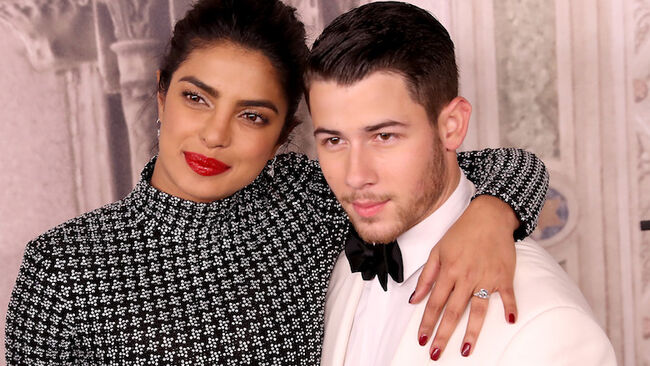 Priyanka Chopra admits she dropped her future hubby Nick Jonas some deftly suggestive clues to help him pick out the right engagement ring.
"Well, I may have dropped that hint," the actress told PEOPLE during Tuesday night's (October 9) Tiffany & Co. 2018 Blue Book Collection in New York. "I think we had a conversation about it when we were dating and I've always known it had to be Tiffany."
For Chopra, the rock symbolized something like a childhood dream come true. "I just knew it since I was a kid," she added. "First, it was Breakfast at Tiffany's that did it for every girl in the world and then, of course, Sweet Home Alabama came and put a stamp on it that it has to be Tiffany!"
The 36-year-old continued: "Since I was a little girl, it was just something that was stuck in my head and I may have said that and I guess he remembered."
As a point of reference, Reese Witherspoon's character Melanie Carmichael's love interest blindfolds and leads her to the Tiffany & Co. flagship store on Fifth Avenue in New York City, where Andrew Hennings (played by Patrick Dempsey) pops the question to the Southern belle.
The moment, Chopra explains, was nearly reenacted by the "Chainsaw" singer, who shut down a Tiffany store to find her the perfect rock — only she wasn't present. "No, I wasn't there, he and his brothers went and did a whole thing to buy the ring for his future wife."
The singer proposed to the Indian actress in London on her birthday (July 18). The Quantico alum's sizable sparkler features a cushion-cut diamond on a silver band; Chopra later debuted her rock on social media after the pair confirmed their engagement in mid-August.