Taylor Swift Teases Ed Sheeran Over Doing Cardio: 'You Okay, Bro?'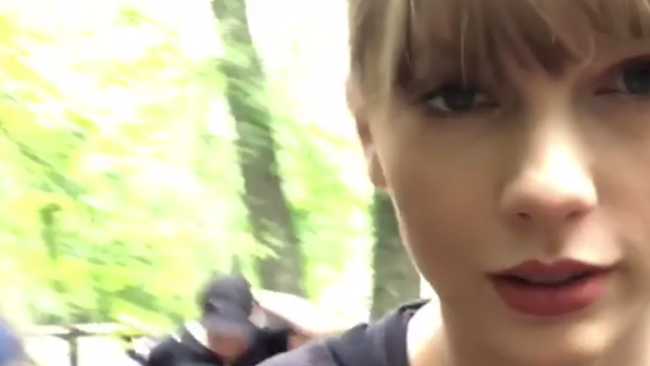 It's safe to say Taylor Swift and Ed Sheeran are probably never going to be workout buddies.
On Wednesday (September 12), the "Delicate" singer tagged the English songwriter along on an adventurous hike in the woods, but Sheeran had a hilariously difficult time keeping up with Swift's cardio routine. "You okay, bro?" the 28-year-old teases in an Instagram video, to which the crooner responds by flipping her the bird.
During a walking break, the artists also muse about their chances of winning Artist of the Year and Best Pop/Rock Album at the 2018 American Music Awards, the latter of which Swift thinks will go to "an artist who writes songs about love and heartbreak."
The two playfully acknowledge the other is going to win before the "Blank Space" star decides the trophy will most likely be given to Drake, who is also nominated in both categories.
It's not long before the performers get back into their fitness activities again and Swift continues to poke fun at the "Shape of You" musician. "It's called exercise. Have you ever done cardio?" she quips again as Sheeran pants behind her, probably wondering why he ever agreed to the trek in the first place. "Strumming a guitar doesn't count."
Case in point, we shouldn't expect these two hitting the treadmills together anytime soon.
The AMAs will broadcast on October 9 at 8 p.m ET on ABC.
Photo: Instagram/Taylor Swift