Mariah Carey's New Single Is The Break-Up Song You've Been Waiting For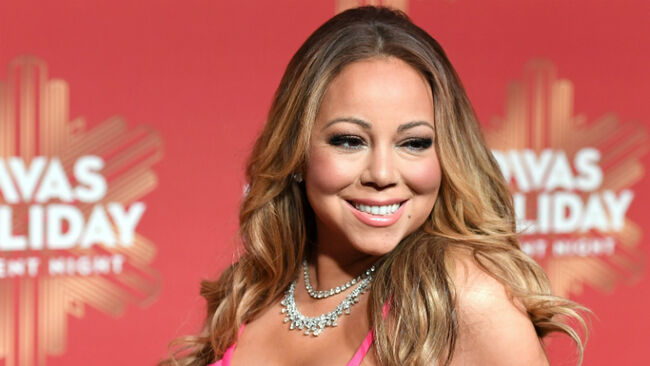 To whoever pissed Mariah Carey off, thank you! On Thursday (September 13), the "We Belong Together" dropped her latest single "GTFO" (which stands for "get the f**k out), and let's just say it's the break-up song to end all break-up songs.
On the track, Mariah sings about a toxic relationship that she's finally decided to pull the plug on. "You took my love for granted/ You left me lost and disenchanted/ Bulldoze my heart as if you planned it," she sings before getting to the oh-so-direct chorus.
"How about you get the f**k out? How about you get the f**k out? Get the f**k out/ How about you take your things and be on your merry way? Fly off with a wink, bye bye, baby," she belts out. "How about you scuse me, let me call your valet/ You just take your things and be on your merry way."
Mariah will release a music video for "GTFO" on Friday (September 14th), which may explain the "secret project" she teased last month. In August, the "Touch My Body" singer shared a teaser video to her Twitter that showed her sitting on a bed filled with high-heels and jewelry as a man said in the background, "So, we are shooting a secret project..." Mariah then playfully responded, "can't see the ensemble" and playfully shushes herself.
Mariah teased her secret project just before she opened up to People about her upcoming album, which is expected to arrive later this year. "I've been working on my new album for a while," she said. "This is a labor of love and I'm really excited. This is me at this moment in my life being able to express myself as a writer and a singer. I'm just really in a good place."
"My fans just want to hear me express myself and speak from the heart and sing from the heart," she added. "Some of the record is lighthearted and fun, and some [songs] I really went deep in terms of the lyrical content. There's a nice cross-section of things."
Next month, Mariah is set to release "With You," the first official single off her highly-anticipated album.