A College Student Gave A Speech About One Direction In Class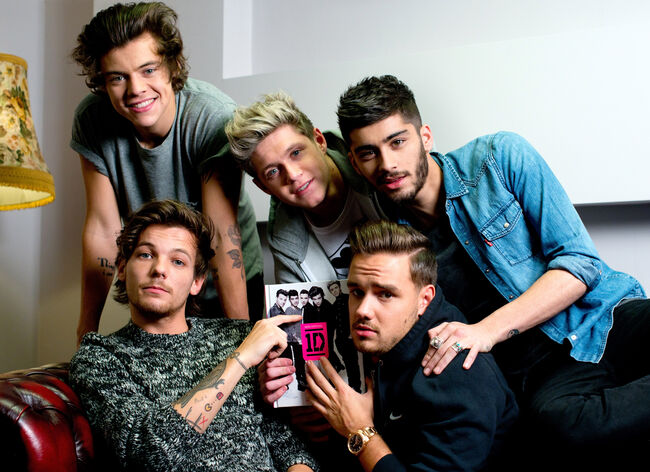 The internet may have just uncovered One Direction's biggest fan. Mallory Adams, a 19-year-old sophomore at Utah Valley University, gave a passionate speech about the band for a class assignment. For anybody who has ever truly stanned an artist before, her words will definitely resonate with you.
Mallory told Buzzfeed News that she "had 246 posters on my wall when I was 15, and I would do the same today. It's been the most consistent thing in my life. I've traveled to four different states solely for the purpose of seeing the boys, making it a total of six concerts in five different states — these being California twice, Arizona, Vegas, Indiana, and my own state, Utah. Unfortunately, I cried my eyes out at every concert."
During her speech, Mallory opened up about the influence the band has had on her over the past six years. She cites One Direction for inspiring her to pursue a career in Public Relations, as well as always giving her something to look forward to. She rocked a One Direction tee during her presentation.
The video has been shared over 12,000 times, received almost 50,000 likes, and 13,000 replies. The overwhelming majority of the responses have been positive. A fellow 1D fan replied to Mallory's tweet, writing, "Oh my gosh...This is so good! People don't understand that one direction isn't just a band, it's more then that. And you did a very good job at putting all that into words!!"
Despite the positivity, Mallory has received some backlash. One Twitter user shared the video, saying, "stan Twitter has gone too far."
"I have received some of the nicest compliments and messages from people telling me how much I've inspired them. But it wasn't me that inspired them," Mallory told Buzzfeed. "This experience has brought me closer to thousands of One Direction fans who have the same passions as me. One Direction is the true inspiration here."
Fingers crossed the video will get seen by Harry Styles, Niall Horan, Liam Payne, Louis Tomlinson, and Zayn Malik. Mostly Niall, though, because he's Mallory's favorite 1D member.
Photo: Getty