Ariana Grande Says She Endured 'Wild Dizzy Spells' After Manchester Attack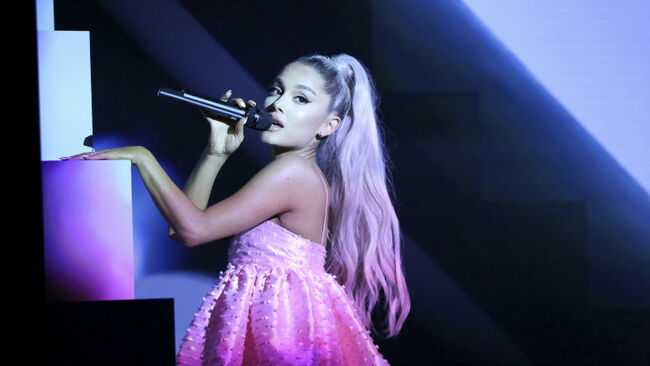 Everything is different for Ariana Grande since the attack at the end of her Manchester concert in May 2017, as per the pop titan's new cover story for Elle magazine's August issue.
"When I got home from tour, I had really wild dizzy spells, this feeling like I couldn't breathe," she told the magazine of her condition post-tragedy. "I would be in a good mood, fine and happy, and they would hit me out of nowhere. I've always had anxiety, but it had never been physical before. There were a couple of months straight where I felt so upside down."
In fact, the newly-engaged Grande also admitted that she still struggles with the bombing, which took the lives of 22 people and injured over 800 others. Nonetheless, she wants to use her platform and privilege to align herself with gun reform and advocating for the Black Lives Matter movement.
"There's a lot of noise when you say anything about anything," she admitted. "But if I'm not going to say it, what's the f**king point of being here? Not everyone is going to agree with you, but that doesn't mean I'm just going to shut up and sing my songs. I'm also going to be a human being who cares about other human beings; to be an ally and use my privilege to help educate people." For her, the role of the artist is to "not only help people and comfort them, but also push people to think differently, raise questions, and push their boundaries mentally."
Click here for more on Grande's new feature, which covers her upbringing and forthcoming album, Sweetener.