Selena Gomez Says Ariana Grande & Pete Davidson's Engagement is 'Amazing'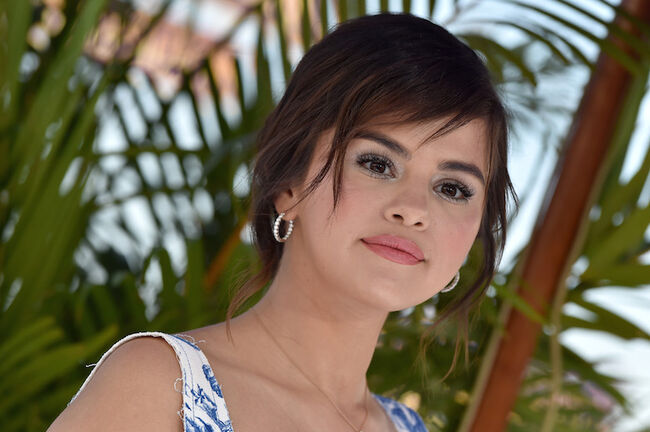 There has been a lot of celebrity engagement news lately, and Selena Gomez is sharing her thoughts on it! Just not the engagement you think.
During an interview with Clevver News about her the newest iteration of the Hotel Transylvania movies, Hotel Transylvania 3: Summer Vacation (in which she voices main character Mavis), Selena was asked what her character would say about Ariana Grande and Pete Davidson's engagement. Gomez replied, "I honestly don't know what Mavis would say, but I would say that it's amazing and beautiful."
Selena also offered up a few tidbits and teasers about her upcoming new album, for which she does have the title for, but would not share. The 25-year-old dropped a hint that there is at least one female collaboration on the project, explaining, "For me, I'm very ... women are very important to me, so I will say that no matter what I do, I love to make sure that women are taken care of. So that's all I'll say, because I want to be so involved in that world." She added when asked if she meant that her new album would include female collabs, "Probably. Yeah, I mean, one, maybe."
See the full interview below.
While Selena may have commented on Ariana and Pete's engagement news, she's staying somewhat silent on her ex-boyfriend Justin Bieber's engagement to Hailey Baldwin. When paparazzi caught up with her this week and asked her how she felt about it, she didn't say a word, and then got into her car.
However, after Justin's engagement news made the rounds, a source told Us Weekly that Selena is unbothered by it. They told Us, "Selena doesn't care. She's over Justin and the last time they broke up allowed her to get over him fully. Anytime he has done this in the past, Selena doesn't even see stories about him in the media. Her team makes sure she is protected from it, so it's a waste of time on Justin's end if that's his goal. No one in her circle speaks about him when they are on the outs and she keeps her circle and team very small."
Photo: Getty Images