Kanye West Says Dennis Rodman Is One of His 'Biggest Inspirations'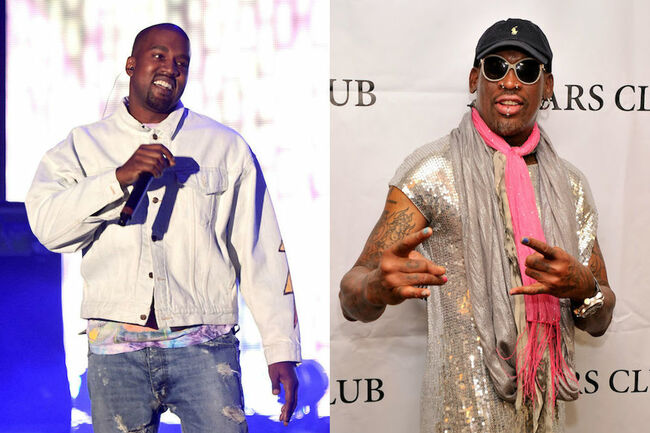 Kanye West released his inner fan boy on Twitter Tuesday (July 10), showing off an autographed jersey from everyone's favorite '90s bad boy, NBA Hall of Famer Dennis Rodman.
"Thank to one of my biggest inspirations … always breaking barriers with independent thought," the rapper captioned a photo of his new swag, coupled with a grip of fire and praise hand emojis.
For anyone who follows both stars' careers, this message shouldn't be all too surprising. Like Kanye, Rodman always stood out from the pack (physically, because of his piercings, mohawks and eccentric clothing choices) and was never afraid to speak his mind.
Aside from that, and an affinity for Chi Town, the two have another thing in common: a love for Donald Trump. The former Chicago Bull was in attendance at Trump and North Korean leader Kim Jong Un's summit in Singapore last month, and Ye infamously has supported the current president on multiple occasions.
But despite each star's polarizing character, they both seem to have more lovers than haters, especially West. He went on a record releasing frenzy in June, dropping a solo album along with collaborating with Kid Cudi, Pusha T and Nas, and the internet had a heyday. Even his oftentimes nonsensical Twitter rants have been turned into merch.
Check out the tweet below.