Hailey Baldwin's Old Tweets Prove She Shipped Justin Bieber & Selena Gomez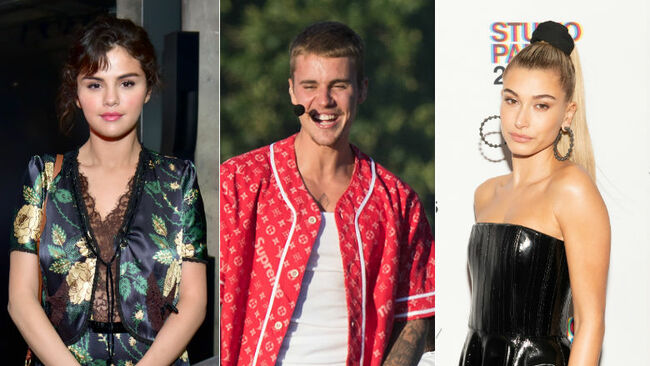 Justin Bieber and Hailey Baldwin may have taken their romance to the next level, but that doesn't mean that the model didn't once support the pop superstar's on-again and off-again relationship with Selena Gomez.
In recently-resurfaced tweets from 2011, Baldwin appeared as a huge Jelena supporter. "I don't care what anyone says but Justin Bieber and Selena Gomez together is the definition of a teenage dream!" she wrote in one tweet, while another one of her messages read: "I'm for sure 100% team #Jelena." In another tweet from 2012, Baldwin complimented the pop pair and may have even shown some envy. "They are the perfect relationship," she wrote, adding, "forever alone" at the end of her tweet.
In related Bieber engagement news, word has spread that the singer asked Stephen Baldwin for her hand in marriage before popping the question during their Bahamas vacation. On Tuesday (July 10), TMZ reported that Justin met Stephen Baldwin in-person several weeks ago to ask the Hollywood titan for his blessing. Stephen is a minister in New York and believes Justin shares the same Christian values that he and his daughter hold, so the big ask was likely not up for debate. After Stephen gave his blessing, Justin went on to orchestrate the moment during their tropical getaway this past weekend.
Meanwhile, it doesn't seem like Gomez could care less about the headline. TMZ shared footage of Gomez out and about in the streets of New York City on Monday night, where a paparazzi asked the star if she had any comment on Bieber's weekend proposal to Baldwin. In the brief clip, the star was seen leaving a building with friends and security, entirely ignoring the question on everyone's mind. Click here to see the video!