Gwen Stefani Credits Blake Shelton For Her New Feminine Style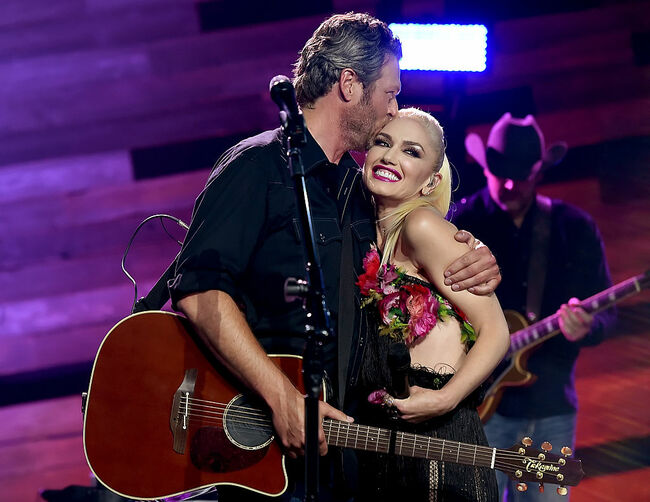 Gwen Stefani may have songs (and a Las Vegas residency) dedicated to being "just a girl," but the No Doubt front woman has always considered herself a tomboy. Until recently.
The pop idol has been dating country icon Blake Shelton for going on three years now and is crediting him for her new feminine style.
In the August issue of InStyle, Stefani chatted with her friend Heidi Klum about, you guessed it, fashion. When asked about who she's been wearing and how she'd categorize her current style, the singer responded: "More feminine than ever before."
"It's probably because I'm super in love and have a really manly man [Shelton]," she continued. "I enjoy letting that part of me come out now because when I was in No Doubt, I never thought of myself as sexy. Even in my 30s, I was a tomboy. I hardly ever carried a purse."
When asked about her favorite thing she's ever worn, Stefani was quick to respond.
"The red Yanina Couture dress I had on when Blake and I stepped out for the first time," she said. "That was a magical night, and I loved the flowers."
Check out a photo of the couple together on that "magical night" below.