Demi Lovato Cancels Second Show Due To Swollen Vocal Cords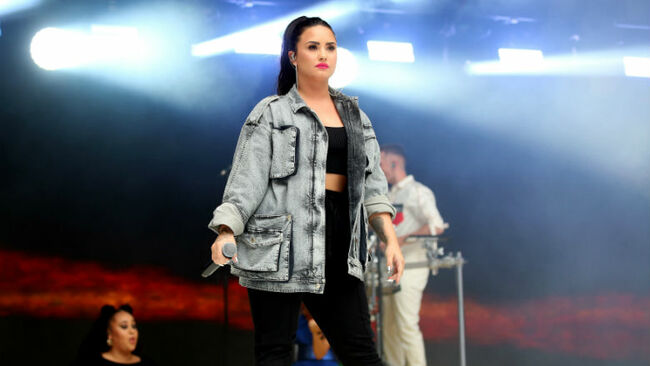 Demi Lovato is not dealing well with her swollen vocal cord diagnosis, which forced the pop star to cancel her Monday night (June 11) show as part of her "Tell Me You Love Me World Tour" in Birmingham, England.
"I'm literally gutted that I have to postpone this next show in Birmingham.. I've never had to miss shows due to my vocal chords or being sick in my LIFE," the 25-year-old star told her 57.1 million followers on Twitter. "This seriously sucks.. haven't left my hotel room in 2 days now. Sick, bored and bummed out." Lovato followed up the news, admitting that she had a camera shoved up her nose and down her throat to look at her chords. "Still less invasive than paparazzi," she added.
This happens to be the second concert set that she has had to cancel after nixing her London gig on Sunday. In a lengthy note, the star previously said that she was struggling with "tears of frustration and sadness" to reveal that she had to postpone her show at the O2 Arena. "If I go on tonight and injure my vocal chords anymore I could potentially have to cancel the rest of my tour," she explained. "I'm so so so sorry to disappoint any of my fans in London that have traveled hours to be here by plane or car, and to all of the fans that got these tickets for their birthday, holiday or any other special occasion."
While Lovato's concert in London has been rescheduled for July 25, there is no word on the rescheduled date for her Birmingham show. Stay tuned for more details on the new date!