Fall Out Boy's Pete Wentz & Girlfriend Welcome Daughter Marvel Jane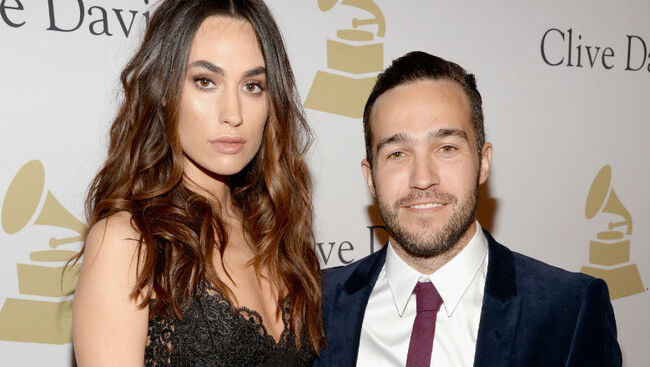 Pete Wentz of Fall Out Boy and his longtime partner Meagan Camper added another member to their family as they've recently welcomed the birth of their daughter named Marvel Jane Wentz.
In a statement to PEOPLE, the rocker and model admitted that the family is excited to have a new addition, saying, "We are so happy to welcome Marvel Jane Wentz into the world. Her brothers are both very excited about their brand new kid sister." Wentz took it a step further when he shared the big news with his Instagram following on Sunday night (May 13), revealing a brief glimpse of the newborn. "So excited to introduce Marvel Jane Wentz," he captioned a family group photo. "Feeling so grateful that she's here… annnnd she's already ready to takeover the world ❤🌎 happy Mother's Day @meagancamper and all the moms out there. We ❤ you."
Wentz and Camper started dating in 2011 and announced that they were expecting a daughter on New Year's Day. "We have a lot of testosterone in our house," Wentz previously told the magazine. "I see my friends who have daughters, and it seems like a whole different kind of love that they have for each other, so I look forward to that being a completely new journey," he said at the time. "Hopefully it'll bring some balance to our home!"
This marks Wentz' third child and first daughter. While he's already a father to 9-year-old son Bronx Mowgli with his former flame Ashlee Simpson, he and Camper welcomed their 3-and-a-half-year-old, Saint Laszlo, in August 2014.