Kane Brown Adds Country Flair To Camila Cabello's 'Never Be The Same' Remix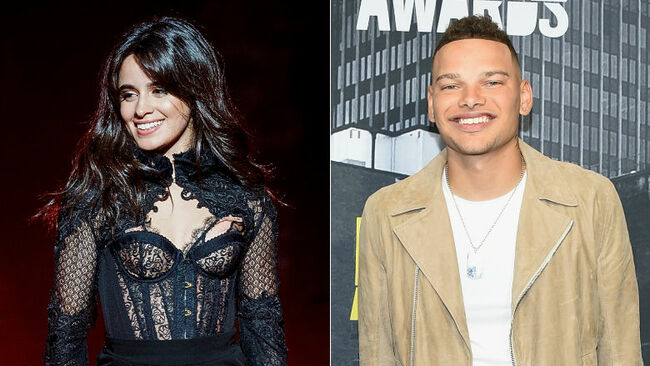 Camila Cabello might have just given "Never Be the Same" that extra push it needed by adding Kane Brown into the mix on a remix of the single, which dropped on Friday (April 27).
While the sultry pop number keeps intact for the most part, the country singer takes over second verse duties, adding his twangy vocal flair onto the almost-four minute mid-tempo. It's not a necessary remix, but the newly-tweaked crossover track does hear a spare change to production with an electric guitar and is clearing resonating with both pop and country audiences. At time of press, it was sitting pretty at the No. 3 spot on the iTunes singles chart.
"I love this so much," the 21-year-old pop star said of the reimagined track. "Always imagined another version of this song sounding like this." With Brown in the mix of things and its heightened position on iTunes, we can only expect that the song will make a jump on the Billboard Hot 100 chart. For the chart dated the week of April 28, "Never Be the Same" reached the No. 13 spot, with Brown's "Heaven" logging the No. 26 position.
You can hear the original version of the cut in-person on Cabello's "Never Be The Same Tour," which includes back-to-back weekend shows in Toronto, Montreal, and Boston. Click here for a full list of tour dates!