INTERVIEW: Cheat Codes on Fetty Wap, First Tattoos & More | My First Time
What an amazing year it's been for producer/DJ trio Cheat Codes. From their now-Platinum hit "No Promises" featuring Demi Lovato, to their latest single "Feels Great" featuring Fetty Wap, Trevor, Kevi, and Matt plan to keep the momentum going as 2018 approaches.
Cheat Codes recently told iHeartRadio of their plans for the new year:
"We're gonna be releasing a lot of new music. We're focusing on getting in the studio the next few months, just because we've been traveling so much this last year. We're gonna get back in the studio and release some songs. We're gonna release some dance tracks which will be fun for us."
Cheat Codes and Fetty Wap's "Feels Great" is all about taking a look back on your life and the idea that being young is a state of mind. And when you're young, you experience a lot of things for the first time. So we asked Cheat Codes to tell us about some of their firsts. Read on below.
FIRST ALBUM YOU EVER BOUGHT:
Trevor: "First album that was bought for me, was The Backstreet Boys album, when I was younger. I don't know which one I bought, very first one, maybe blink-182, probably.
Kevi: "The first song I actually bought, I remember, was was 'Barbie Girl.'
Matt: Yeah. That's like you in a nutshell. That's probably why. First album I ever bought was, Catalyst by New Found Glory.
FIRST TIME YOU HEARD YOURSELF ON THE RADIO:
Trevor: We were in London. We were in the car, and, it was like, 'Oh sh*t,' there it is. That's us. Whoa.' It was cool. Especially to have it in London, because it's really far away, so. It was exciting."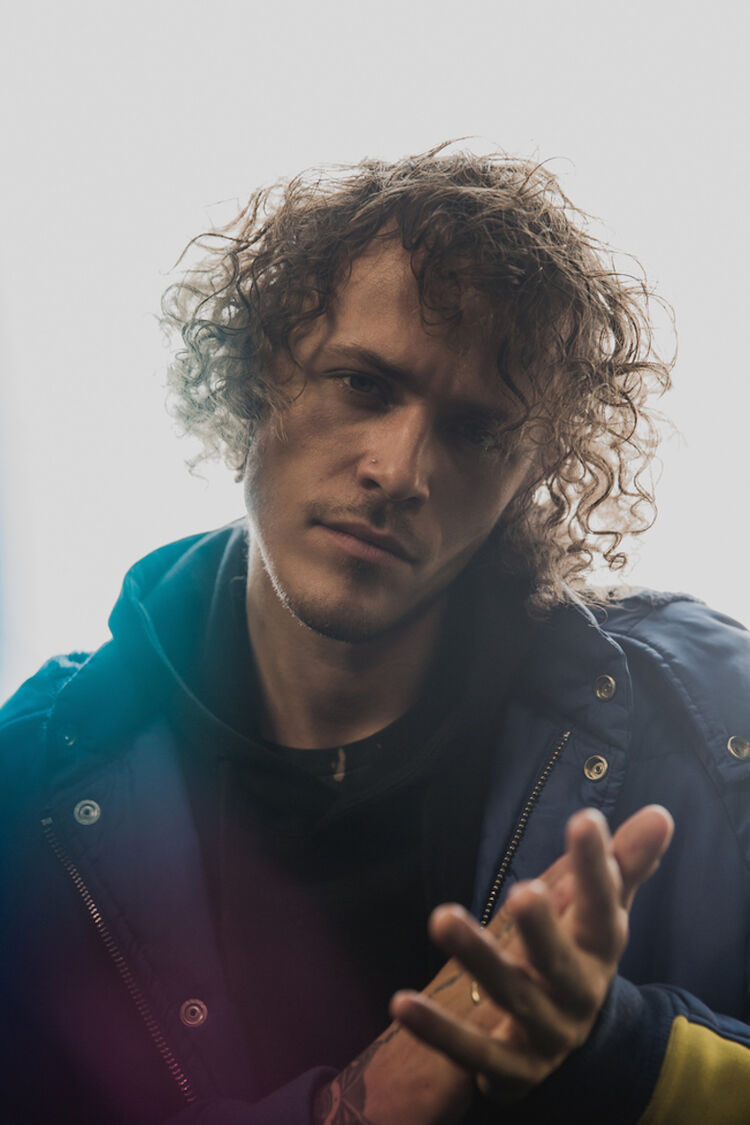 FIRST TIME MEETING FETTY WAP:
Trevor: "We were in San Francisco, another frozen San Fran, and super cool, We were actually trying to find some weed, and we couldn't find anyone. And we were like, 'Well, Fetty's right there, him and his crew, we could just go ask them.' They were like, 'Yeah! Of course, man. How much do you need?' We were only gonna be there for like 2 more hours. We were like 'No, no. Just a little bit. Thank you.' But really cool guys. Fetty's a cool guy, and his whole, group is awesome."
Matt: "That's a really good way to make friends, by the way."
Trevor: "Yeah, brings everyone together."
FIRST TIME YOU PERFORMED FOR FANS:
Matt: "Our first show was in San Francisco, it was this small club called The Sound, and it was dope. We played with our homies Bee's Knees. We had no idea what we were doing. But it was good that we were opening, be cause then it didn't really matter."
Kevi: Fun fact. That was two years ago.
Matt: "I was freaking out. I probably almost threw up before the show."
Trevor: "We like brought our own like .... most of these clubs have their [own] pioneer set up with the CDJ's and everything. And we did not know. We brought our own little mixer and everything. We were just learning, you know? We've come a long way! After that was the Chainsmokers tour. So we jumped."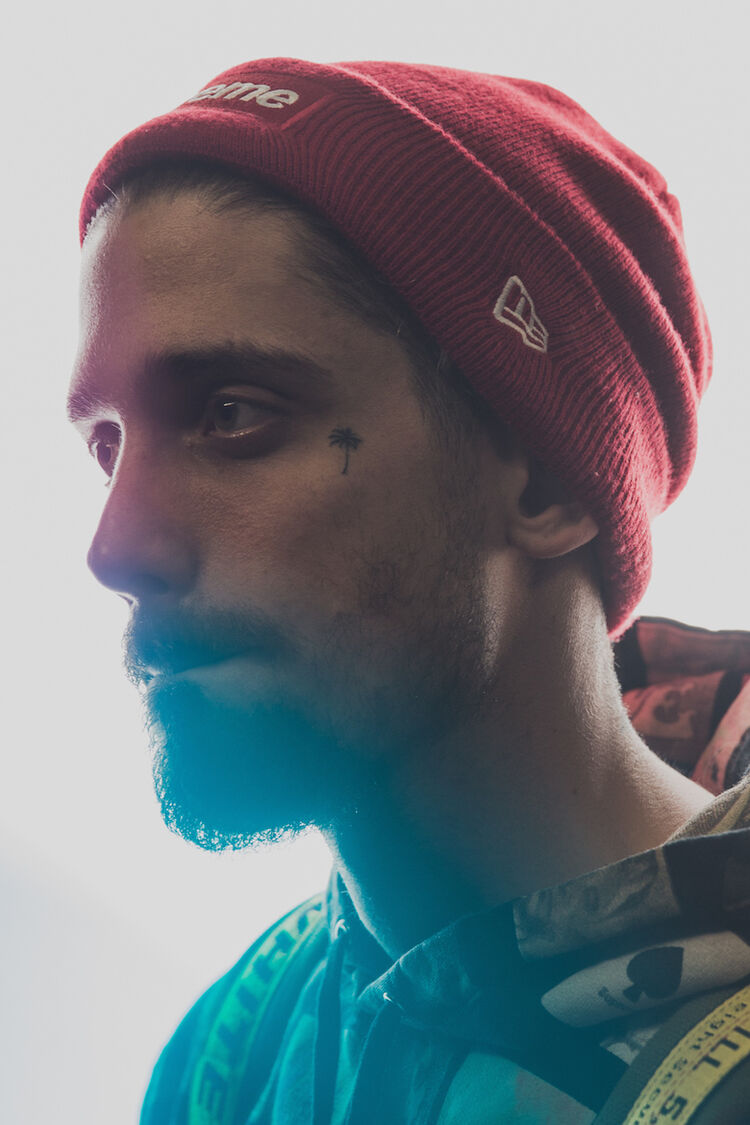 FIRST PAYING JOB:
Trevor: "I've never had a job, just music. I dropped out when I was 16, and made music work, always, so it's probably that."
Kevi: "My dad used to pay me to make basketball hoops ... like in a little, like kid games. I'd get money to, score."
Matt: "My dad's a teacher. He used to pay me to tutor his, like, bad kids."
FIRST CONCERT YOU EVER WENT TO:
Trevor: "First for me was +44, which is the band that Mark Hoppus and Travis [Barker] made when blink-182 broke up for a little bit. I was 12 and I went to that show, and waited for hours, skipped school, and was in the front of the line. Met Mark Hoppus when I was little, and a couple weeks ago we wrote a song together, so, it's weird. Weird to go from being a huge fan and then writing a song years later together."
Kevi: "Mine was Sugar Ray. My uncle's in Sugar Ray."
Matt: "The first concert I went to was, I tagged along with my sister because my mom got her tickets to see the Backstreet Boys when she was like 13, and they came out in Jetpacks man. It was crazy! But then the first concert I went to on my own was Motion City Soundtrack and this band called From First To Last was opening for them, which Skrillex was in. He was the singer and I met him."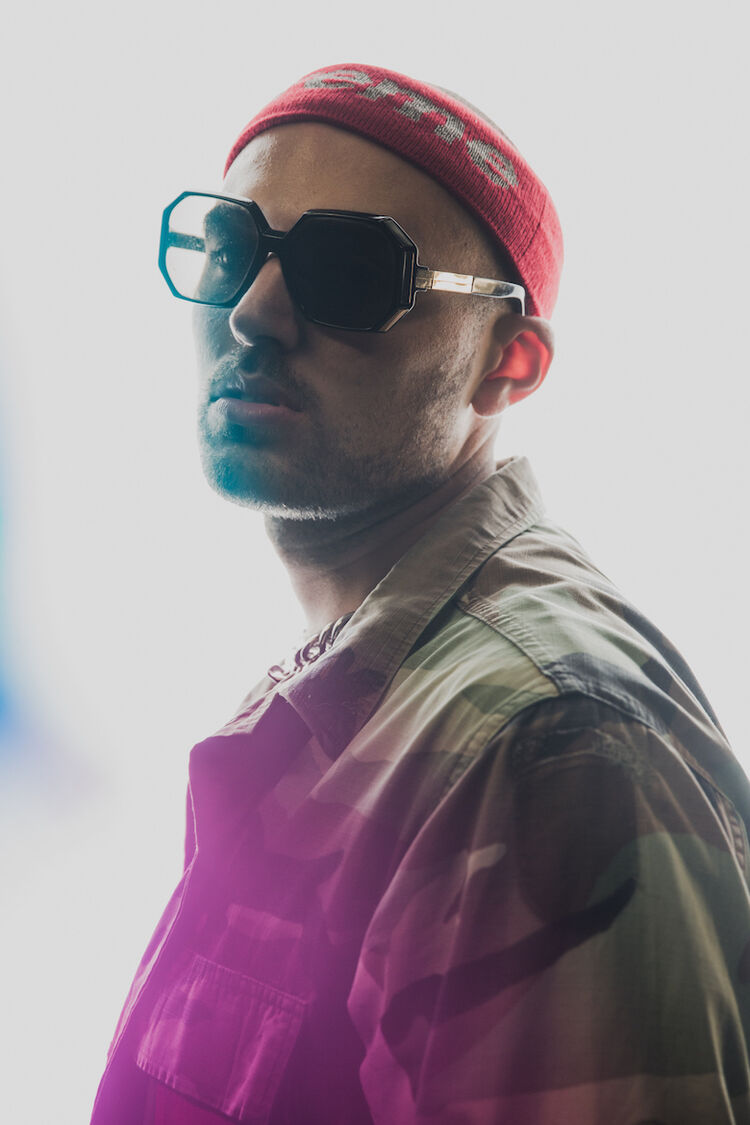 FIRST TATTOO:
Kevi: "My first tattoo, I got my initials on the back of my arms, and I got it when I was like 15, and my dad ... I used to be a basketball player, and that was the big thing in basketball, you had your last name on your shoulder blades, and you get your like initials tatted on your arms."
Trevor: "My first one was a raindrop, a music note, and a four leaf clover. The clover's my grandma, the raindrops are Portland because it rains all the time, and music because I love music. I was like 18."
Matt: "My only tattoo is on my leg. And it's the date that I moved to LA to pursue music, because I quit, I dropped out of school, I quit my job, and I moved to LA. I was like 'Okay, I'm going for it!' So I wanted to remember that day because I made it work somehow."
FIRST CRUSH:
Trevor: "Nicole D, fourth grade. Shout-out. What up, girl?"
Kevi: "I always had a crush on Hilary Duff, growing up, for some reason. I don't know why."
Matt: "I had a crush on this girl named Casey in second grade. And then I moved. Never saw her again. Heartbreaking."
FIRST MOVIE YOU EVER SAW:
Trevor: "The first one I can remember was probably The Lion King.
Kevi: "My dad did the movie Apollo 13, so it was like the first movie I ever [saw]. I was really little. I was like three years old or something."
Matt: "First movie I ever saw was The Fox and the Hound, and it was very sad for me."
Trevor: "He still cries about it at night."