Music's Big Moments From The 2017 Golden Globes
The biggest moments from John Legend, Justin Timberlake, and more.
Jan 9, 2017
Another year, another Golden Globes. The 74th annual awards show took place this weekend (Jan. 8th) at The Beverly Hilton in Beverly Hill, California, hosting an enormous room full of stars. This year's show was hosted by none other than Jimmy Fallon, and although there were plenty of actors there, there were also many musicians in attendance.
Everyone from Justin Timberlake, to Hailee Steinfeld, to Pharrell Williams, to John Legend, to Donald Glover (Childish Gambino), Janelle Monáe, to Carrie Underwood, Sting were all in the room as nominees and presenters. Take a look at music's biggest moments from the night below:
Questlove DJ'd the evening's festivities.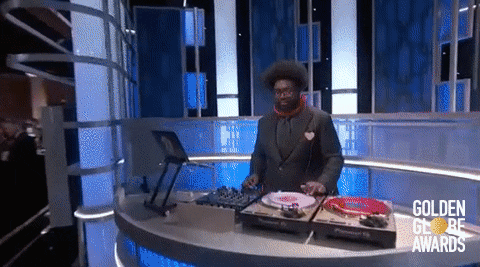 Jimmy Fallon kicked things off with a big musical number featuring stars like Justin Timberlake, Nicole Kidman, and more.

Donald Glover AKA Childish Gambino took home the Best Television Series - Musical or Comedy Golden Globe for his FX series Atlanta. And he shouted out Migos.
"I really want to thank Atlanta and all the black people in Atlanta...and Migos for making #BadAndBoujee."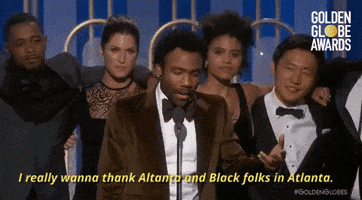 Carrie Underwood AND Sting. Together. On the Same Stage. They presented the awards for Best Original Song - Motion Picture and Best Original Score.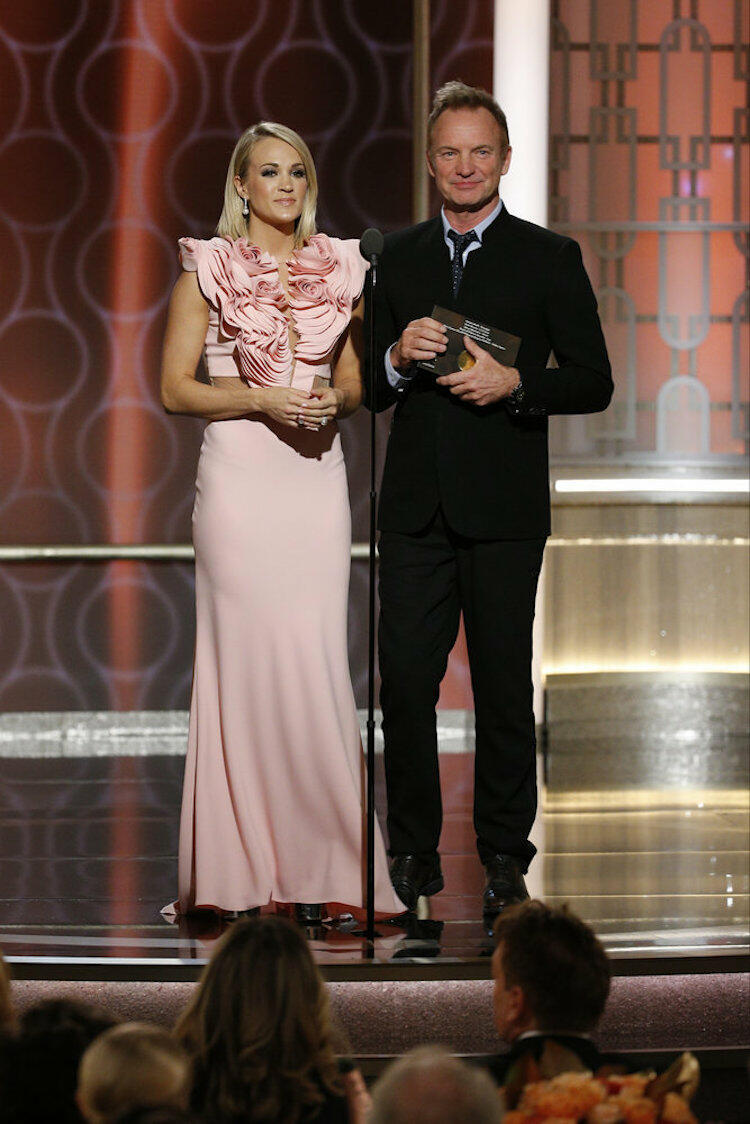 Speaking of which, La La Land took home both of those awards. Justin Hurwitz accepted the Golden Globe for Best Original Score, while the film's "City Of Stars" won for Best Original Song.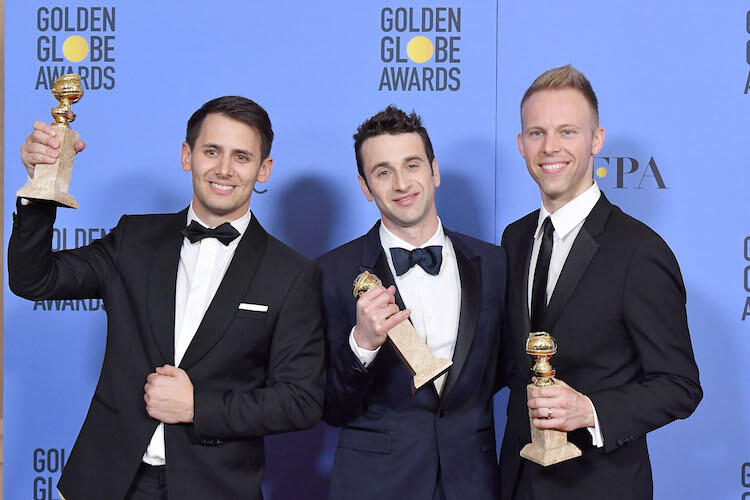 Pharrell's reaction to the "Hidden Fences" vs. "Hidden Figures" debacle.
"Hidden Fences" #GoldenGlobes pic.twitter.com/qCYJ4Du7OC

— Karen Civil (@KarenCivil) January 9, 2017
And poor John Legend ... they spelled his name wrong.
Bahahaha loser pic.twitter.com/bYNgxOFM8z

— christine teigen (@chrissyteigen) January 9, 2017
Photos: NBC & Getty Images