Noah Cyrus On The Reason She Loves Her New Song 'Stay Together' | EXCLUSIVE
We are one step closer to Noah Cyrus' debut album NC-17, because the 17-year-old just dropped her brand new single "Stay Together," which follows her near-Platinum debut "make Me (Cry)" featuring Labrinth.
"Stay Together" is a different sound for Noah compared to "Make Me (Cry)." The new alternative pop single is less electronic and showcases some pretty sassy lyrics. Noah sings, "I drank straight to my head/I went outside to smoke a cigarette/And I shattered my phone on the cement/But I don't give a f***."
The song continues in the anthemic chorus, "Nothing last forever/But wouldn't it be nice to stay together for the night?"
Noah tells iHeartRadio exclusively of the song, "The reason I love 'Stay Together' is because it reminds me about the first time I snuck out with my friends and stayed out all night." She adds, "It's so care free and brings out the youth in everyone."
Earlier this week, Noah teased her new single by sharing the cover art, featuring the singer/songwriter rocking a faux fur jacket, super cropped crop top and black bra, showing off her midriff. And the black and white adds a cool retro vibe.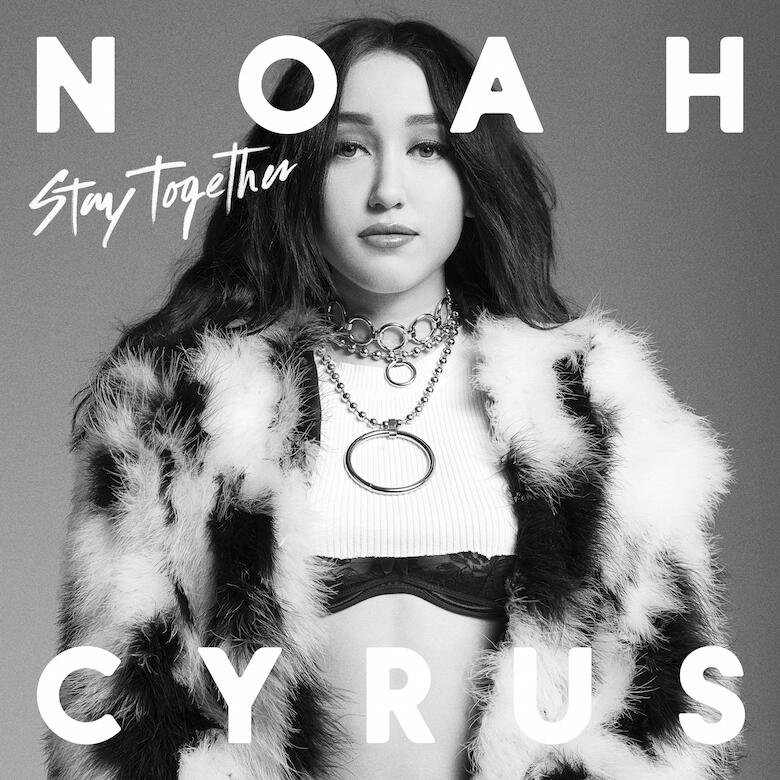 NC-17 is expected to drop sometime this year, which will include "Make Me (Cry)" and " Stay Together." Noah has also recently released a collaboration with EDM producer/DJ Marshmello called "Chasing Colors" and earlier in the year, shared an acoustic version of a song called "Almost Famous."
Noah, who made her awards show debut performing during this year's iHeartRadio Music Awards, is also set to take the stage at the 2017 Daytime Village at the iHeartRadio Music Festival in Las Vegas this September (23) alongside artists like Halsey, Flume, Little Mix, and more. Tickets are available HERE.